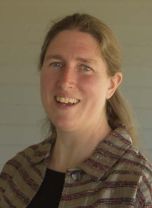 Frances Blaker performs on recorders of all types and sizes with the Farallon Recorder Quartet and Tibia Recorder Duo. As a member of Ensemble Vermillian she explores, transcribes and performs chamber music of the 17th and 18th centuries. She has performed as soloist with the Atlanta Baroque Orchestra, Ensemble Vita Nova, and numerous other groups in the US, Denmark, England, France, Italy and the Netherlands.
Frances is conductor and music director of BABO (Bay Area Baroque Orchestra), a community orchestra for accomplished amateur players. As co-director of Tibia Adventures in Music, she organizes workshops for small groups of adult students in the US and abroad. She teaches private recorder lessons both in person and long distance via Skype and is a sought after instructor at workshops all around the US.
Ms. Blaker is the author of The Recorder Player's Companion and the "Opening Measures" column in the American Recorder magazine, and a collaborator and performer on the Disc Continuo series of play-along recordings.
Her compositions have been published by PRB Productions and Lost in Time Press. Ms. Blaker can be heard on Ensemble Vermillian's two-volume survey of German 17th century chamber music centering around Buxtehude's opus 1, Stolen Jewels and Buried Treasure. The Farallon Recorder Quartet's recordings include the works of Ludwig Senfl and newly released recording of music from England, From Albion's Shores.