The Summer Texas Toot offers a one-week program of classes at all levels, focusing on Renaissance and Baroque music, but also ranging from Medieval to Sephardic to 21st century. Expert instructors in recorder, viol, lute, harp, continuo, reeds, and voice will teach technique classes, coach one-on-a-part groups, and lead larger ensembles, both mixed and whole.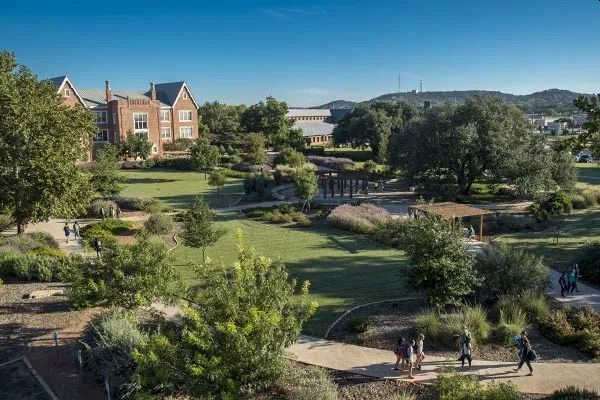 Please join us for the 2020 Summer Texas Toot … "more than recorders"! We are very excited about our new home for the Summer Toot: Schreiner University, in Kerrville, Texas! Nestled in the beauty of the Texas Hill Country, Schreiner's campus provides all the classrooms, concert spaces, housing, and meals that you expect as part of the Toot experience. The campus itself is beautifully landscaped with lots of trees and broad sidewalks, and all the public buildings are fully ADA-accessible.
But there is much more! Outdoor recreation opportunities abound, in this small city right on the Guadalupe River. For recreational walkers and runners, the 5-mile public River Trail will have a brand-new trailhead right at the university, with a beer garden planned for completion in April 2020! For the non-walkers among us, freely available parking lots around the campus make it easier to move from housing to dining to classrooms.